The Genius strain is somewhat difficult to come by, but it is said to be well worth the effort. It's a Jack Herer phenotype that gives you a euphoric sensation. Users of medical marijuana appreciate the Genius strain since it may aid them relax and improve their mood.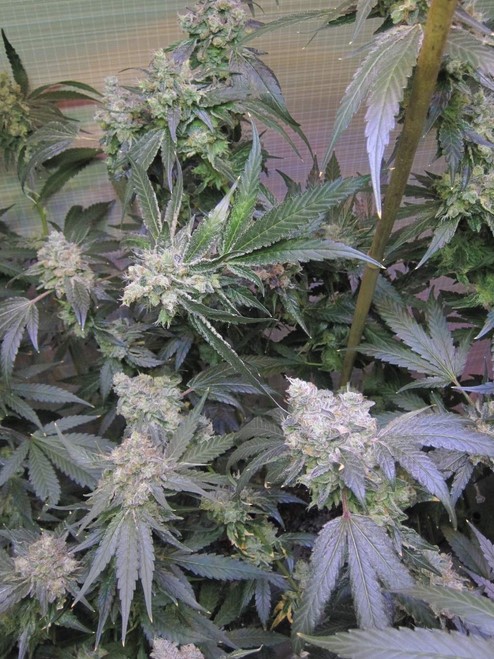 The number of available cannabis strains has grown dramatically as a result of advances in technology and knowledge. The fact that cultivating marijuana is now permissible in at least a few jurisdictions also helps. There are almost certainly hundreds of distinct strains, many of which will never be heard about or sampled.
Another is the Genius marijuana strain, which has several advantages. It's popular enough to be sought after, but most individuals are unaware of it. We've attempted to offer as much information as possible on Genius in this article.
What Is the Genius Strain?
The Genius strain is a Jack Herer type bred by the Brothers Grimm. It's a balanced hybrid that provides a cerebral high. According to those who have used it, the Genius delivers an ecstatic high. Once you've been drugged, you'll feel really fantastic and deeply relaxed.
It's unlikely that you'll take pleasure in your new sleep schedule right away. However, most users don't want to get creative or productive.
They are far more likely to sit back and chill out instead. In any case, the initial burst of energy is brief. Body sedation soon follows, but the euphoric feeling persists for the rest of the high. Genius may keep you intoxicated for several hours.
Aroma
You should notice an earthy and woody scent. If you pay attention, you may also get hints of citrus. Once you begin burning the nugs, however, a spicy and sour smell takes over.
Flavor
Although the taste isn't potent, it is pleasant. Rather than getting the earthy taste you might expect from Genius, you instead enjoy an herbal pine flavor. The sweet citrus you can taste on the exhale is delightful.
Appearance
This strain's buds consist of forest green nugs, coupled with thin orange hairs. You will also see frosty trichomes once the Genius plant is near the end of the flowering phase.
Genius Strain Grow Info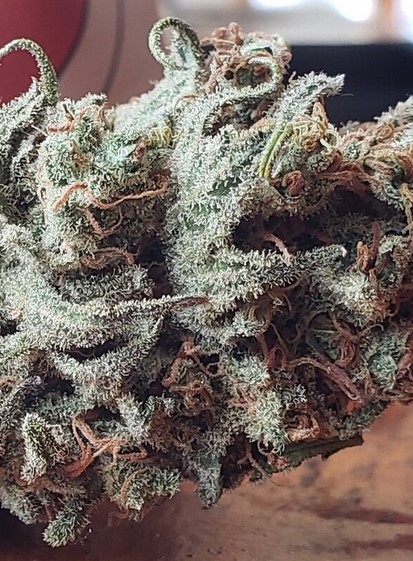 In general, Genius seeds are difficult to come by. If you're fortunate enough to come across one, or if you find a clipping and grow it yourself, you'll notice that Genius is simple to cultivate. It may be grown indoors, outside, or in a greenhouse. However, Apollo 13 or Jack Herer are simpler to produce.
Genius doesn't need as much nitrogen as other marijuana plants. You should also add secondary nutrients like calcium, nitrogen, and sulfur to the mix. When using brand-name fertilizer, use only a fraction of what the label says at first.
When you grow it indoors, it can take around 7-10 weeks to flower. Genius could produce up to 18 ounces of bud per square meter planted. In terms of outdoor growing, Genius prefers a dry Mediterranean climate. It is usually ready for harvest by the end of September or early October.
The effects of THC, which accounts for around 20% of the strain's potency, vary from person to person and depend on the cut. Genius has an average THC content of about 19%, although several analyses have shown a value of 23%. While some versions of Genius offer little CBD, others contain 1% to 2 percent CBD.
Medical Benefits of the Genius Strain
The most noticeable consequence of Genius is an elevation in mood. As a result, it has the ability to treat depression. It's also a pretty relaxing strain. When you get home, light up a joint and you'll feel as if you've stepped into paradise. You're not thinking about the rotten day you've had; instead, you feel like sinking into a soft chair and taking in the good vibes.
Many MMJ patients use Genius for chronic pain because of its tranquilizing properties and strength. The euphoric effects, in addition to its potency, contribute to this popularity. It's also used for headaches for the same reason as before.
Possible Side Effects of the Genius Strain
In some cases, users have complained about getting a headache after using Genius. One possible reason is that they use too much. Another is due to dehydration. If you find that cannabis gives you headaches, consider hydrating yourself before using it.
You'll get dry and bloodshot eyes, as well as a parched mouth. It's vital to drink water and have a glass in hand while using Genius since it provides a cognitive high. You might also notice that it makes you dizzy due to its cerebral properties.
Final Thoughts on the Genius Strain
Overall, the Genius strain is a perplexing kind of Jack Herer. Unfortunately, you will most likely be unable to obtain seeds. If you're lucky, you'll get a cuttings that can be used instead. Should you fail to acquire Genius, Apollo 13 is an option. This hybrid was developed by crossing Genius and Princess 75 and is simple to find and cultivate. You could also try Jack Herer instead.
Genius is a popular strain amongst MMJ patients with depression. It begins with a cerebral high that ultimately works its way down the body. Users often say that their mood improves, and they feel relaxed, free from the stresses of the day.